Imagine it: You're driving along the road on a sunny day and, suddenly, you see a light pop up on your dashboard. What does it mean?
This light could indicate a number of things. Dashboard lights are designed to warn you when there's a potential issue with your car or if a certain feature is activated. However, if you aren't familiar with each symbol, you'll likely have no idea what to do.
Fortunately, Ray Price Stroud Lincoln has provided drivers in Stroudsburg, Lehigh Valley, and Nazareth, PA, with a simple light guide to help you in sticky situations.
Lincoln MKC Dashboard Light Guide  
Lincoln MKX Dashboard Light Guide
Lincoln MKZ Dashboard Light Guide
Defining the Dashboard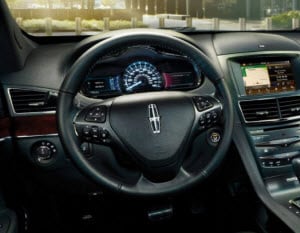 The first step in understanding dashboard lights is figuring out why our cars have them in the first place. These lights are meant to keep us in the loop about what's going on with our vehicle. Whether it's a warning or maintenance light, these alerts assist us in addressing issues before they cause damage to your car.
Most models contain similar indicators. To help you out, we've created a list of the most important dashboard lights to keep an eye out for:
Engine Coolant Temperature
Tire Pressure Warning Light
Engine Oil Warning
Service Engine Soon Warning
Keep in mind that these are just a few of the urgent dashboard lights. You should pay attention to any lights that illuminate at any time.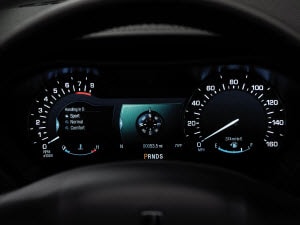 Our light guides offer specific information for every Lincoln model. Plus, you'll know how to handle each alert with the step-by-step instructions provided with each indicator. Some are easily resolvable, but there are others that'll need to be handled by a professional mechanic. 
Why Is It Important to Read Light Guides?
Light guides ensure that you understand what your car is trying to tell you. The solution to a dashboard light could be as simple as turning off your high beams. However, there are times when the issue is serious enough to harm your vehicle if not addressed quickly. That's why it's essential to know the meaning of every alert.
The Lincoln light guides can help you avoid spending tons of money on repairs by educating yourself on your dashboard signals. Next time you see a light illuminate while driving, you'll know exactly what needs fixing.
Take a Look at Your Lincoln Dashboard Light Guide Today!
Ray Price Stroud Lincoln keeps our customers enlightened by passing along helpful information. Drivers in Stroudsburg, Lehigh Valley, and Nazareth, PA, can choose their Lincoln model below and begin learning about your dashboard lights.
If you notice a warning light on your dashboard after reviewing your guide, give the service department at Ray Price Stroud Lincoln a call or schedule an appointment online! We'll investigate for you and make any necessary repairs.