Let's face it. The last thing you want to see when you're driving down the road is a little light pop up on your dashboard. Without knowing what each light means, you may be confused and a little worried.
Dashboard lights can indicate many things. They can indicate that your high beams are on or warn you of your overheating engine. Due to this, it's convenient to know your car's language so you can decode some of these symbols.
To help you figure out what your 2017 Lincoln MKC is trying to tell you, Ray Price Stroud Lincoln has provided drivers in Stroudsburg, Lehigh Valley, and Nazareth, Pennsylvania, with our guide to dashboard alerts.
Important Lincoln MKC Dashboard Lights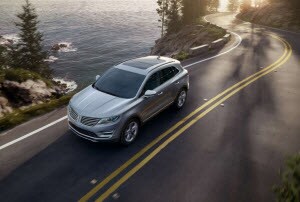 With so many different signals on the dashboard of your 2017 Lincoln MKC, it may be a little overwhelming to review every single one. That's why we're offering you a list of the most important lights to keep an eye out for.
Battery
An important light to be aware of is one that looks like a battery with a positive and negative charge on it. This can indicate that there is an issue with your Lincoln battery. If this alert turns on, have the battery checked by a mechanic as soon as possible.
Brake System
An alert that says "BRAKE" will turn on if you apply the parking brake with the ignition on. This helps remind you to disengage the parking brake when you're ready to drive. Driving with the parking brake on can significantly damage your vehicle.
Engine Coolant Temperature
This light illuminates when your 2017 Lincoln MKC detects that the engine is overheating. If this occurs, pull over immediately so the engine can cool down. This is another issue that should be investigated by a professional mechanic.
Engine Oil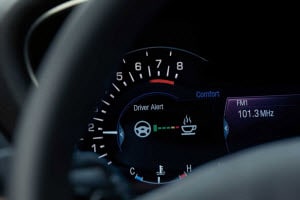 If an alert that looks like a fuel container lights up, this means that there is either a problem with your engine oil or that the engine oil is running low. Stop your vehicle immediately and check your oil levels. You may be overdue for an oil change.
Low Tire Pressure Warning
A light that contains an exclamation point will activate when your tire pressure is low. Sometimes, the fix for this can be as simple as filling your Lincoln tires with air. However, always make sure to thoroughly check your tires for holes as this light could also mean that you have a flat tire.
Service Engine Soon
When you notice a light that looks like an engine, this is an indication of an engine malfunction in your 2017 Lincoln MKC. Drive carefully to your nearest service center and have your vehicle inspected immediately. Driving with this light on can be extremely hazardous.
Schedule Your Service Appointment Today!
Now that you have a better understanding of what warnings to look out for, you can confidently drive your vehicle anywhere. Remember, if you ever need a refresher on any of these lights, read this 2017 Lincoln MKC dashboard light guide and your owner's manual.
Once you see a warning light on your dashboard, schedule a service appointment at Ray Price Lincoln. We help all drivers in Stroudsburg, Lehigh Valley, and Nazareth, Pennsylvania, with maintenance and repairs!