The tough thing about dashboard lights is that no one really expects them to turn on. No matter where you are-whether you're on your way into work or you're taking a calming weekend drive-you never seem to be prepared to handle them.
Getting a sense of what each light means ahead of time can do wonders in helping you feel less anxious when you see that little radiation from your dashboard. While some of them are pretty self-explanatory, others may leave you puzzled.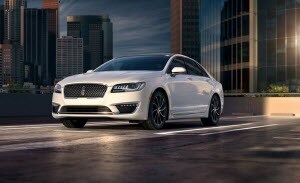 To help you translate each symbol, Ray Price Stroud Lincoln has put together this dashboard light guide for the 2017 Lincoln MKZ. With this information, you'll know exactly what to do when you see a light pop on while taking a weekend drive through Stroudsburg, Lehigh Valley, and Nazareth.
Deciphering the Dash
The 2017 Lincoln MKZ is equipped with many dashboard lights. Some are just indicators that a certain amenity of your car is activated, but others are meant to serve as a signal that something isn't working correctly or needs servicing. We've selected a few of the most important lights to review so that you'll always be ready!
Service Engine Soon Warning
This light is meant to indicate that there's an issue with the engine. Because your car needs its motor to run properly, it's important to address this right away. This could mean that a mechanic will need to replace a part of your engine.
Low Tire Pressure Indicator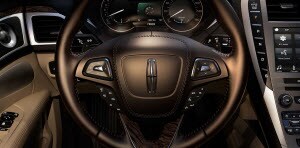 When you notice a light that contains an exclamation point, this means that you have a tire that's low on pressure. This also illuminates when you have a flat tire. Pull over to inspect your Lincoln tires. If you don't see any obvious holes or damage, drive over to your nearest gas station to fill your tires with air.
Engine Oil
If you see a light that resembles an oil container, this could signify an issue with the engine oil. Because of this, it's wise to immediately switch off the engine. If you continue to drive with this light on, it could cause severe damage to the engine that'll be costly to repair.
Engine Coolant Temperature
This warning means that the engine is too hot! When this light is activated, stop the vehicle right away. It's recommended that you allow the motor to cool down for about 30 minutes before attempting to inspect anything under the hood. Again, this type of issue is best handled by a mechanic.
Schedule Your Service Appointment Today!
With our guide to the essential 2017 Lincoln MKZ dashboard lights, you'll always know the appropriate way to deal with any situation. Ray Price Stroud Lincoln wants all drivers in Stroudsburg, Lehigh Valley, and Nazareth to know what to do when a warning light turns on. When this happens to you, schedule an appointment at our service center right away!