When you're shopping for a new Lincoln car, truck, SUV, or crossover, automotive research is the first step to choosing the right model for your needs. Completing research can be lengthy and time consuming, so Ray Price Lincoln reviewed each model in our inventory to streamline your research process.
If you're in the market for a Lincoln near Nazareth, Stroudsburg, or the Lehigh Valley, our reviews are a great place to learn about the models in its lineup. Reading about vehicles like the Lincoln Navigator and Lincoln Corsair can help you choose the right Lincoln for your needs, and they're an excellent resource to help you choose your next car.
Whether you're considering a family-friendly luxury crossover or a sleek, stylish SUV, our car reviews are a great place to start learning about the models you're considering. You'll find each Ray Price Lincoln vehicle review on this page, so read as many as you'd like before scheduling a test drive.
Model Reviews
Why You Should Read Car Reviews
There are more options than ever in today's competitive, saturated marketplace. Finding the right car requires hours of research, and it's easy to get overwhelmed while completing the process.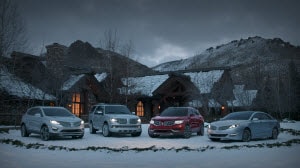 Luckily, car reviews provide the information you need to decide if a vehicle's technology features, design, and performance is right for you. They provide a complete overview of the vehicles on your shopping list so way you can make an informed, educated purpose.
Wherever you are in the shopping process, our reviews break down everything you need to know about a car before visiting a dealership. We want you to feel confident about the vehicle you purchase, and our reviews are a great place to get the information you need before making your final decision.
Read Our Lincoln Car Reviews
Purchasing a vehicle is an investment of time and money. To make sure that you're choosing the right Lincoln for your needs, check out the car reviews on this page. If you have any questions along the way, feel free to contact Ray Price Lincoln online, proudly serving communities in Nazareth, Stroudsburg, the Lehigh Valley, and beyond.