One of the most exciting developments in the car market is the increasing inclusion of innovative technology that's both fun and useful, and Lincoln is no exception. Lincoln luxury cars are packed with innovative technology and drivers in the Stroudsburg, Lehigh Valley, and Nazareth, PA, areas can't get enough!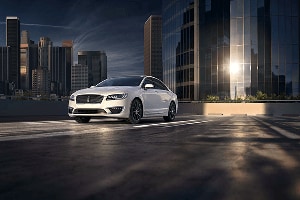 Our team at Ray Price Stroud Lincoln is dedicated to helping you throughout the car buying process. To do so, we created Lincoln car technology reviews that feature all the exciting and new technology featured in the 2018 Lincoln lineup. Select from the list below and check out the technology in specific Lincoln models.
Lincoln Continental Technology
Innovative Lincoln Technology
Lincoln vehicles possess some of the best technology you'll find in any sector of the car market. Technology features built for safety, utility, and entertainment are all at your disposal when you choose to drive a Lincoln vehicle, and learning about the features that each Lincoln model offers is one of the best ways to guarantee that you're getting a car that fits your needs like a glove.
Whether you're in Stroudsburg, Lehigh Valley, or Nazareth, PA, learning about Lincoln car technology is a fun and useful way to go about picking your next car. After all, a car can't be truly great without the newest technology. Features like advanced stereo systems, 360-degree cameras, active safety technology, and comfort technology like panoramic roofs are all available to you when you choose a Lincoln vehicle.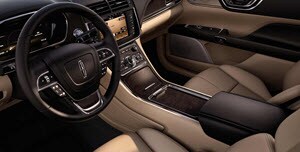 After reading a few reviews about the Lincoln car technology, you'll know exactly which amazing Lincoln vehicle is your perfect fit.
Test Drive Your Favorite Lincoln Model Stroudsburg PA
Of equal importance to learning about cutting-edge Lincoln car technology is shopping for your car at a trusted Lincoln dealer, which is why you need to visit Ray Price Stroud Lincoln. When you visit our Lincoln dealer in Stroudsburg, PA, we can help you tour our lot and tell you about our top models and the great technology features they offer.
No other dealership is committed to helping you at the level you'll find by shopping at Ray Price Stroud Lincoln. Schedule a test drive today!