If you've been dreaming about sitting behind the wheel of a brand-new Lincoln vehicle, then you'll need to start planning the financial aspect now. When buying a new vehicle, you really have two options to choose from: buying or leasing.
Both options present ample benefits, but choosing between the two can be difficult if you're not familiar with them. Before you make a decision on leasing or buying, consider these basic questions.
How Much Do You Plan to Spend on Your New Vehicle?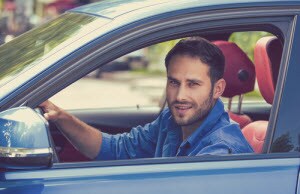 You've probably already got a main figure in your mind of how much you feel comfortable spending on your next Lincoln vehicle, but there are several factors that go into that number. If you're thinking about a monthly payment, be sure to consider the term length that you'll want to continue making payments, the added cost of interest, and other costs to own when determining your ideal number.
When financing a purchase (or buying a vehicle), you'll usually be eligible for a lower interest rate, especially if you make a down payment of at least 20%. This vehicle will be totally owned by you when you finish making the required payments, and you can do with it what you want.
On the other hand, when leasing a new Lincoln vehicle, you may enjoy a lower monthly payment. This option still requires a down payment, usually called a "signing fee," but that number will likely be much lower than a traditional 20% down payment. At the end of the leasing agreement, you won't own the vehicle, but you also won't be responsible for selling it if you don't want it anymore. At the end of your lease term, you'll have the option to buy the vehicle or simply return it.
How Long Do You Plan to Keep the Vehicle?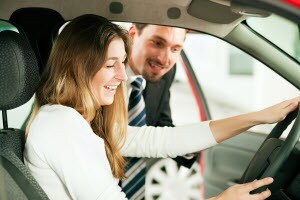 As we mentioned above, there's a difference in what happens at the end of a lease term vs. the end of a financing agreement. When you buy a car with a loan, the end of the loan means that you're the official owner of the vehicle. The lending company will transfer the title into your name, and you can decide whether you want to keep, sell, or trade in your vehicle that's totally paid for.
In comparison, at the end of a lease term, you don't own it at all. You're responsible for paying for any damages or overage miles that the vehicle incurred while you had it. But that's the end of your responsibilities. You have the option to buy the vehicle at a certified pre-owned or used Lincoln price, depending on the vehicle. But you also have the option to simply start a new lease with a different vehicle.
Leasing vs Buying a New Lincoln
Whether you decide to buy your next vehicle or lease a new Lincoln vehicle, you can still expect to enjoy the power, luxury, and technology that each vehicle in the Lincoln lineup is equipped with. And that's a very special treat.
To learn more about leasing and buying a new Lincoln, contact the team at your local dealer near Stroudsburg, Lehigh Valley, and Nazareth.
Ready to get started? Contact the finance team at Ray Price Stroud Lincoln now.