When you're cruising through the streets of Stroudsburg, Lehigh Valley and
 Nazareth, you deserve to ride in style. Why not add some functionality to that style with a luxury crossover? Crossovers have rapidly gained popularity over the past several years, so finding the right one for your tastes can be challenging.
For luxury and performance, two of the best options are the 2018 Lincoln MKT and the 2018 Lincoln MKC. Both of these stunning luxury crossovers have a lot to offer, but only one can be the best for you. Find out which with our Lincoln MKT vs Lincoln MKC comparison.
Lincoln's Crossover Engine Performance
No matter which option you pick, you're going to have plenty of power. The MKC is a bit weaker on the horsepower side, but it still packs an impressive 240 horsepower. The MKT is outfitted with a V6, however, and can produce 303 horsepower and 365 horsepower in its upgraded version.
With that extra power comes a slight disadvantage in terms of fuel economy. While the 2018 Lincoln MKT still earns a respectable EPA-estimated 19 mpg combined, the MKC tops it with an EPA-estimated 21 mpg combined. The MKC is also slightly easier to drive with a turning diameter of only 38 feet compared to the MKT's 42.4 feet.
Interior Dimensions
If you're more interested in interior space, both of these vehicles can provide. With the rear seats up, the MKC offers a greater cargo volume by far. Its 25.2 cubic feet of space beats the MKT's 17.9 cubic feet. If you fold the rear seats down, however, the MKT's cargo volume increases to an incredible 75.9 cubic feet while the MKC can only reach 53.1 cubic feet.
Passengers have a bit more room in the MKC as well with the available 38.7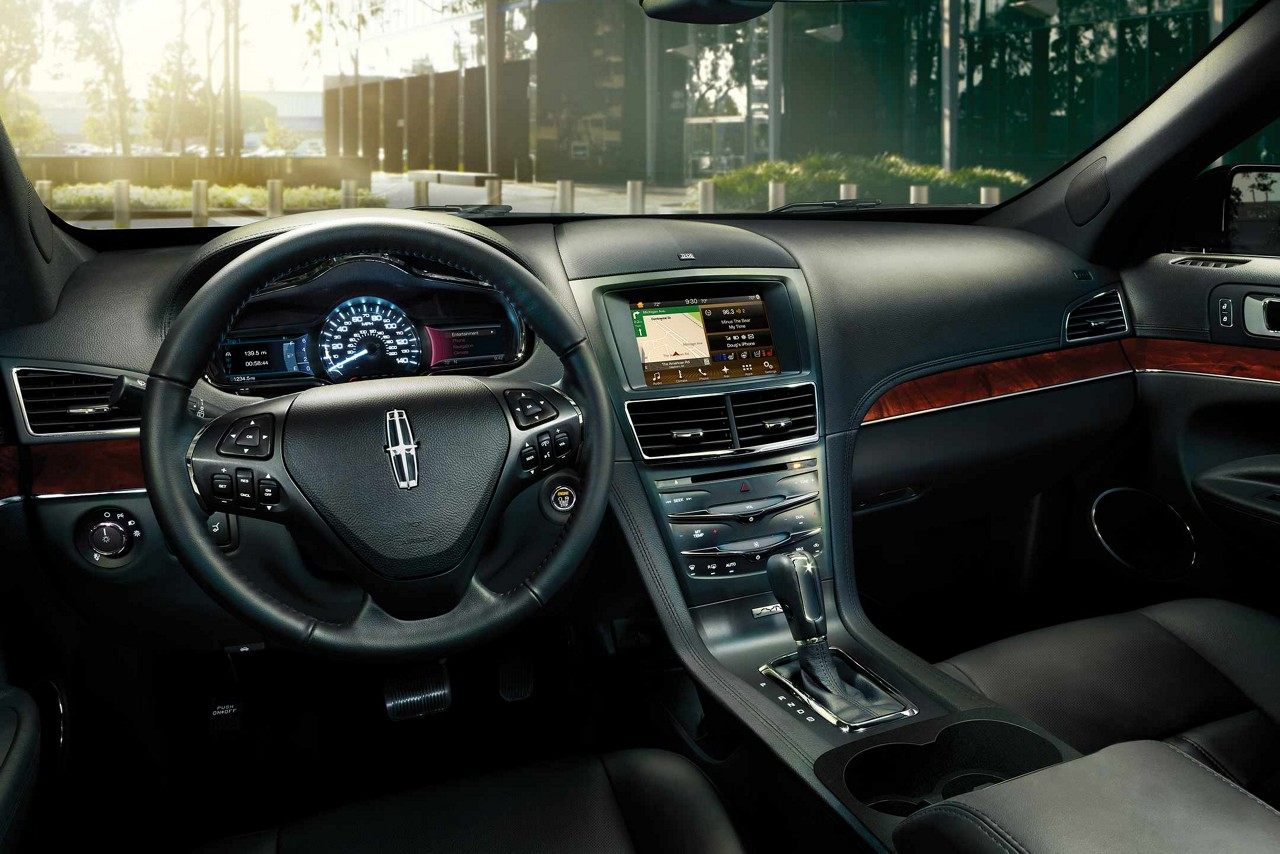 inches of headroom and 36.8 inches of legroom. The MKT offers 33.5 inches and 33 inches respectively for its passengers. While that may seem like a drastic difference, the MKT contains two rows of rear seats while the MKC only offers one. If you need a crossover that can carry 7 passengers, the MKT is the clear choice.
Lincoln Media & Technology
When it comes to tech, both of these crossovers are impressive. Inside each, you'll find the incredibly advanced SYNC 3 infotainment system complete with Apple CarPlay and Android Auto. With these systems, you can enjoy all your favorite apps like music, navigation, calling, messaging and more. No matter which one you choose, you'll never lack the latest technological features.
Lincoln MKT vs Lincoln MKC
Now that we have compared the Lincoln MKT vs Lincoln MKC, determining which one is right for you largely depends on what you want in your vehicle. The MKT has more seating space and power, but the MKC is more efficient though with less overall cargo room. The best way to pick your favorite is to take them both for a spin. At Ray Price Lincoln, you can. Our helpful team can show you the ins and outs of these incredible crossovers and help you decide which one you'll be happy driving around the streets of Stroudsburg, Lehigh Valley and Nazareth. Call or stop by for a test drive in one of these luxuries Lincoln crossovers today!