Once you've determined that it's time to buy a car, you should start browsing the used models at your local dealerships throughout the Stroudsburg, Lehigh Valley, and Nazareth areas to get a sense of your options. However, when it's time to visit a dealer and get a closer look at the car you're interested in, you'll want to have some questions prepared to help you make the right choices.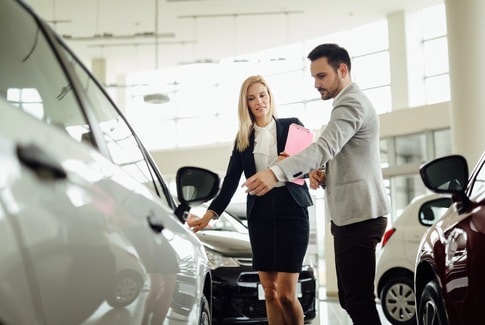 At Ray Price Lincoln, we're here to help drivers by providing them with the most important questions that they'll want to ask when shopping for their used car.
Are There a Lot of Miles on the Used Car?
To make your used car browsing experience more efficient, ask about the mileage first. It can help you decide quickly if you should move on to another model. Drivers put roughly 12,000 miles on their vehicle within a year, but if you factor in the vehicle's mileage with its age and determine the yearly average is much higher, you may want to move onto your next model. Excessive mileage can lead to significant and costly maintenance.
What's on the Vehicle History Report?
You'll always want to ask for a vehicle history report because it can answer several of your questions. The report will detail the vehicle's maintenance history, so you can tell how well the previous owner cared for it. Accidents will also appear on the report, but one of the most important things to look for is how many owners has the vehicle had vs. how old it is. If there are quite a few owners on a relatively young car, that's a huge red flag.
Is the Car a Certified Pre-Owned Vehicle?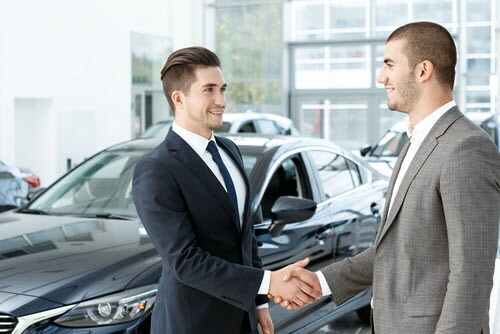 One of the best options to go for when you're browsing for the right used car is a certified pre-owned vehicle. Not only are these vehicles relatively new and with fewer miles, but the manufacturer also ensures that they're in great shape by conducting thorough inspections on its many components. These pre-owned cars also come with a set of warranties that can help you with maintenance and service.
What are the Used Car Amenities?
You'll want to have a strong sense of the types of features and amenities offered by the vehicle. Considering the types of features in today's car, you'll want to find some that are close enough in functionality. If entertainment and technology is important to you, this may already be one of your deciding factors on the used car you intend to buy.
Can I Test Drive the Used Car?
The test drive is crucial to making your decision because you get to experience what the vehicle is like on the road. Not only will you get a feel for how the vehicle performs and the responsiveness of its pedals, but you'll get a great look at the interior and see if there are any signs of wear. After completing the test drive, you'll have enough information to help you decide if it's the right vehicle.
When the time comes to start browsing for the right used car, you can always visit us at Ray Price Lincoln. We're here to provide full transparency with for drivers in Stroudsburg, Lehigh Valley, and Nazareth when it's time for them to start searching for their used vehicle.