Getting an oil change is one of the easiest and most important pieces of preventative maintenance for your Lincoln vehicle. The purpose of the oil change service is to ensure that your engine doesn't overheat by keeping all the inner mechanical pieces well-lubricated.
But there are a few other benefits to the oil change service, including the following:
Maximizes your vehicle's fuel economy potential.
Maintains the integrity and longevity of your engine.
Maximizes your vehicle's performance potential.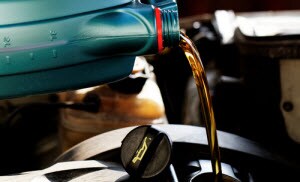 While it may be a relatively quick and affordable service, the oil change is definitely not one to miss. Avoiding an oil change too long can wreak havoc on your luxury vehicle, and it may result in a voidance of your vehicle's warranty.
How Do I Know if I Need an Oil Change Service?
While many new vehicles are equipped with an advanced detection system that'll let you know when it's time for your vehicle to get an oil change, many more don't have this technology. But, even without it, there are several ways for you to determine whether your vehicle needs an oil change or whether you can wait a few more miles.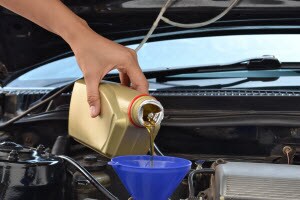 Here are a few signs your vehicle may need an oil change now:
The vehicle isn't running as efficiency as it usually does.
The vehicle is louder on start-up and when idling than usual.
Upon inspection, the vehicle's oil is dark brown or filled with a gritty debris.
It's been more than six months since your last oil change service.
In general, your vehicle needs an oil change between every 5,000 to 6,000 miles. However, that number could be as low as 3,000 miles if your vehicle is very old, or 8,000 miles if your vehicle is very new. To find out the best oil change interval for your vehicle, we recommend you check your vehicle's owner's manual.
Schedule an Oil Change near Me Today
If your vehicle needs an oil change, schedule an oil change appointment at Ray Price Stroud Lincoln today. Our team of highly trained service professionals will take care of your vehicle as if it was our own. If your vehicle doesn't need an oil change yet, but will in a month or two, we recommend scheduling your appointment now to get a prime appointment time for your busy schedule.
Ready to get started? Schedule an oil change appointment at Ray Price Stroud Lincoln now.
Synthetic vs. Conventional Oil