At the Ray Price Lincoln Tire Center, we help drivers from Stroudsburg, Lehigh Valley, and Nazareth find affordable tires and offer professional tire repair to keep you rolling on.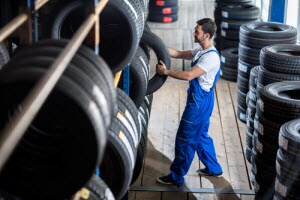 We have years of experience working with all different tire and vehicle tips. We also have access to virtually any size or tire type you need. Continue reading below to learn more about our professional tire center or if you need emergency tire service, contact us now to schedule an appointment.
Lincoln Tire Center Stroudsburg
Whether you have all-weather, performance, or any other type of tires, you can have them serviced at Ray Price Lincoln. Our team has many, many years of tire service experience. Even more important than that, our staff treats every customer with respect. We're efficient, which means you can get back into the driver's seat sooner. Not to mention, our staff always acts professionally.
Signs Your Car Needs New Tires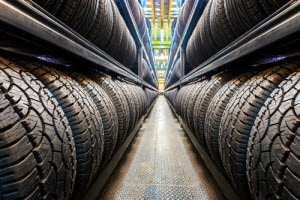 Vibrations: If you feel the car vibrating while driving then there's a chance your tires are the cause. Vibrations like this can be a frightening and dangerous sensation. Our technicians will repair your tires to correct the issue.
Air Pressure is Low: Do you frequently have to add air pressure to your tires? You shouldn't let this go on for too long. It can hurt your fuel economy.
Blisters, Cracks, or Bubbles: These conditions can weaken the tire, allowing it to blow unexpectedly.
Low Tread: Tire tread is needed to give the vehicle traction and optimal stopping power.
Schedule a Service Today at Stroudsburg's Tire Center!
Are you in the Stroudsburg, Lehigh Valley, or Nazareth area? Then, Ray Price Lincoln Tire Center can provide you with reliable tire service. Just schedule your appointment online or contact us today. We're eager to see you soon.