Having a functional battery in your car is essential for your vehicle's engine to work. When you're looking for car battery replacement near me, it's important to know where you can have your vehicle serviced by expert and trustworthy technicians.
For a quality car battery replacement in Stroudsburg, Lehigh Valley, or Nazareth, PA, Ray Price Stroud Lincoln's skilled technicians have the know-how to get your car updated and back on the road in no time.
How to Know When to Replace Your Car Battery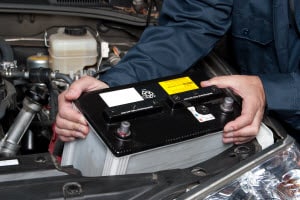 Car battery lifespan is typically about three to five years. If it's been five years since you purchased your car, it may be time to test your car battery and determine if you need to schedule car battery replacement near me.
In most cases, the battery light will turn on if your car battery needs to be replaced, but not always. With that said, most people aren't aware that their car battery needs replacing until their car doesn't start. To prevent this kind of situation, there are a few signs you can look for that signal when you need car battery replacement services.
One of the most obvious car battery replacement signs is if your car takes a while to start up or if you find yourself cranking the engine for a longer amount of time than normal. It's good practice to check the battery's fluid level. This is possible to do yourself if the battery's casing is translucent. If you find that the fluid level is below the lead plates, this is a signal to take your car in for servicing to have the battery tested.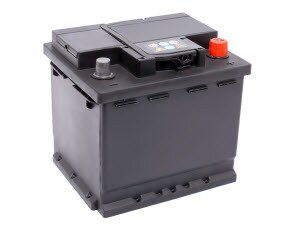 Another car battery replacement sign to look for is a swollen battery case. Excessive heat can cause a battery case to swell and bulge. This can render it useless over time. If the casing appears to be bulging around the sides, it's likely that the battery needs to be replaced. Leaving a car out in freezing temperatures for extended periods of time can also kill the battery. If you're experiencing any of these issues with your car, you'll need to schedule car a battery replacement near me.
Scheduling a Car Battery Replacement near Me
Drivers in Stroudsburg, Lehigh Valley, and Nazareth can count on Ray Price Stroud Lincoln for quick and easy car battery replacement near me. To have one of our skilled technicians test or replace your car battery, schedule an appointment with us! We offer online appointment scheduling to make the process convenient for you. All you have to do is fill out your information on our online scheduling tool, and someone will be in touch with you shortly.
Our service center is open Monday through Saturday. If you prefer to speak to a member of our team directly about a car battery replacement near me, stop in to see us today!