While most cars today are equipped with all types of advanced safety accessories, the one safety feature that's the most important is the braking system. If a vehicle's brakes are weak or fail completely, the chances of a dangerous collision are significantly increased. That's why it's important to be on the lookout for any brake repair warning signs and find a trusted service center when you need brake repair near me.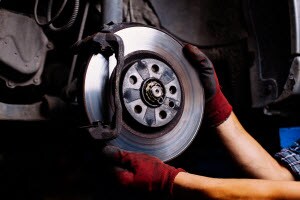 Knowing what to look for can be helpful in determining when to schedule a brake repair service. Our staff at Ray Price Stroud Lincoln has created a guide with everything drivers in Stroudsburg, Lehigh Valley, and Nazareth, Pennsylvania, need to know to ensure the safety and performance of your vehicle. Check it out here!
How Long Do Car Batteries Last?
How to Know When to Repair Your Brakes
While some vehicle issues are hard to detect, it's easy to know when your brakes are in trouble. Your vehicle will emit a few warning signs when it needs its brakes repaired. Here are a few of those brake repair warning signs listed below.
High-pitched squeaking when you hit the brakes
Brake pads that are ¼ inch thick or less
Grinding when stepping on the brakes
Pulling to one side or vibration when brakes are applied
Brake fading is another more serious sign that your car may need a brake repair. This means that your brakes are less responsive when applied. Brake fading could indicate that there's an air or fluid leak in the system. If you notice a small puddle of fluid forming when your car is parked, schedule a service appointment immediately.
Why It's Important to Have your Brakes Repaired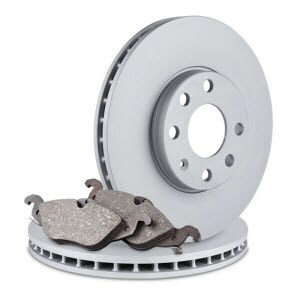 Having your brakes inspected or repaired regularly can help avoid major accidents in the future. On top of that, brake repair can also uncover any issues that may not exhibit warning signs. Not only does it keep you and your family safe, but it also ensures the safety of others on the road.
Making sure to schedule a brake repair service can save you from needing to make major replacements to your car. If you make the effort to have the brake pads replaced every 50,000 miles, your vehicle will stay in better shape.
Schedule a Brake Repair Near Me
If you think you need brake repair near me, head to Ray Price Lincoln. Our service experts can help drivers near Stroudsburg, Lehigh Valley, and Nazareth, Pennsylvania, fix their brakes and prevent any irreversible damage. Go online or call us to schedule your service appointment today!