Larger sedans like the 2018 Lincoln Continental and the 2018 Volvo S90 can stylishly shuttle you around Stroudsburg, Lehigh Valley, and Nazareth, PA, in supreme comfort. If you're considering your options in the midsize to large sedan categories, getting a closer look at these two is a must.
To help you compare the Lincoln Continental vs. the Volvo S90, the team at Ray Price Lincoln created this side-by-side sedan comparison. Let's start by diving into the equipment that drives these two luxury cars.
Lincoln Continental vs Volvo S90: Engine Power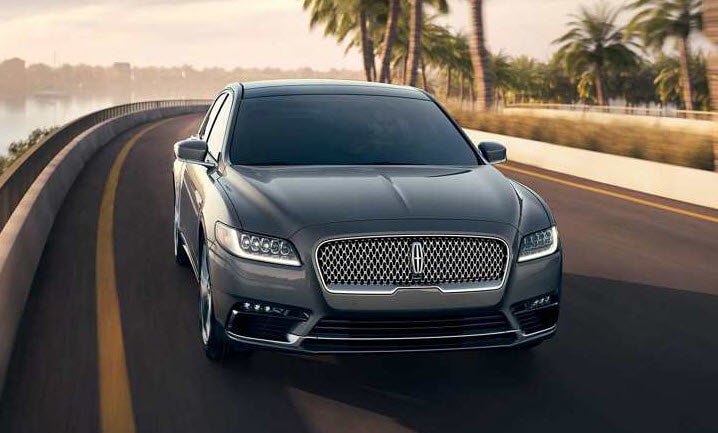 As bigger sedans, the 2018 Lincoln Continental and the 2018 Volvo S90 both have plenty of power brewing under their high-gloss hoods. Three engines are offered by each model, providing shoppers with the ability to choose their preferred mix of power and fuel.  
Front-wheel drive comes standard on both models, while all-wheel drive is available. Comparing their entry-level power, the Continental's base 3.7L V6 delivers 305 horsepower, arming your drives with potent acceleration. The Volvo S90's four-cylinder motor has a bit less gusto, good for just 250 horsepower-while it still provides strong acceleration, it's not quite as punchy as the Continental's powerhouse.
2018 Continental vs 2018 Volvo S90: Interior Dimensions
When you're in the market for a large car, room throughout the cabin is often one of the top reasons why. Rest assured that the 2018 Lincoln Continental and the 2018 Volvo S90 deliver on this front, offering luxury accommodations for the driver and passengers onboard. Let's take a peek at how their interior dimensions stack up:
Lincoln Continental: 44.4 inches of front legroom, 41.3 inches of rear legroom
Volvo S90: 42.2 inches of front legroom, 40.4 inches of rear legroom
These models keep things a tight race in terms of stretch out space throughout the vehicle-they both excel in providing ample room for travelers of all heights.
However, if extra trunk room is on your must-have list, you'll want to take note of the Lincoln Continental's 16.7 cubic feet of cargo space vs. the S90's available 13.5 cubic feet. An additional 3.2 cubic feet could fit that extra piece of luggage or golfing bag for a day on the green.
Lincoln Continental vs S90: Luxury Media & Technology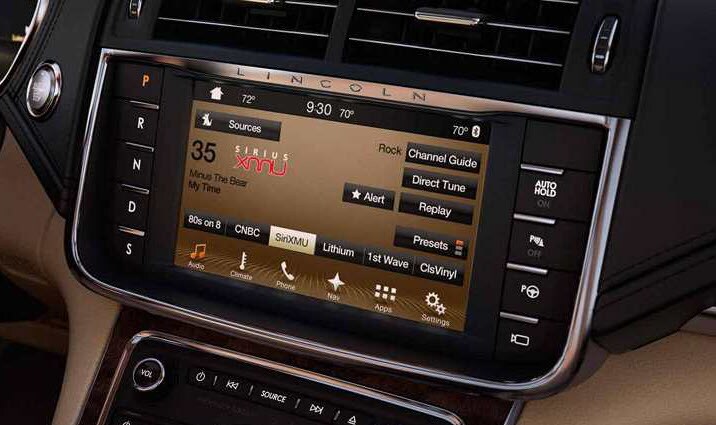 In the world of connectivity and convenience, the Continental and S90 offer a seamless user experience and a variety of premium tech options. Features they share include leather-wrapped steering wheels with integrated buttons for audio, cruise, and climate controls; push button start; and intuitive multimedia suites from their respective brands (SYNC® 3 and Sensus Connect).
One standout feature that's already equipped on the Lincoln Continental is a remote start system. This convenient system enables you to get your vehicle warmed up or cooled down to a desired temperature before you even leave the house. While remote start functionality can be accessed in the S90 with the Volvo On-Call app, unfortunately, the app is a subscription-based service that's only paid for the first six months of ownership.
Lincoln Continental vs Volvo S90: Decision Time
We hope this comparison of the Lincoln Continental and the Volvo S90 helped you learn more about these talented sedans. These rides have a lot to offer, but we think drivers from Stroudsburg, Lehigh Valley, and Nazareth will appreciate the Continental's extra power, added truck capacity, and built-in convenience.
Interested in learning more? Sign up to test drive the 2018 Lincoln Continental at Ray Price Lincoln for a first-hand drive experience!