If you're looking to save money on fuel or just want to do your part in keeping our environment healthy, a hybrid vehicle is a must. By using both gasoline and electricity, these cars save money and reduce your carbon footprint. A perfect example of a capable hybrid car is the 2017 Lincoln MKZ Hybrid.
Once you set foot inside this dynamic sedan, you'd never guess that it was partially powered by electricity. Its keen handling and compelling motor make this the ideal vehicle for any driver in Stroudsburg, Lehigh Valley, and Nazareth.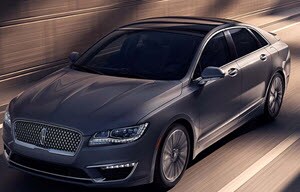 To give you some additional insight into how this hybrid car can benefit you, Ray Price Stroud Lincoln has created this 2017 Lincoln MKZ Hybrid review. After reading through the finer points of this advanced car, you'll be jumping at the chance to drive it for yourself.
Power That Dominates The Road
With the ability to accelerate to 85 MPH in electric mode, the 2017 Lincoln MKZ Hybrid speeds past the competition. The 2.0L motor gives this sedan a healthy boost of acceleration with 188 horsepower and 129 lb-ft of torque. The gas engine, continuously variable transmission, and the lithium-ion battery all work in harmony to efficiently push this sedan.
Of course, you can't consider a hybrid vehicle without discussing fuel efficiency. With an EPA-estimated 41 MPG city and EPA-estimated 38 MPG highway, the Lincoln MKZ Hybrid provides class-leading energy-saving ability. Plus, the Regenerative Braking System stores roughly 94 percent of the brake energy and recycles it to power this car.
2017 Lincoln MKZ Hybrid: Perfecting Vehicle Design
The 2017 Lincoln MKZ Hybrid received a facelift that includes attractive contours and stunning lines. The refined, horizontal grille offers a stunning backdrop to the signature Lincoln symbol. In addition, the headlights have been updated with LED lamps that minimize energy usage yet provide more visibility. On top of that, the lights think for you by widening their reach at low speeds, making pedestrians and object more obvious to the driver.
The cabin of this hybrid boasts a luxurious design full of thoughtful touches and fine details. Each seat within the Lincoln MKZ Hybrid conforms to the shape of your body for a comfortable ride. Additionally, contrast fabric has been included to create a unique and sporty feel. Aluminum accents along the dashboard and side panels finish off the upscale interior and create an atmosphere that'll soothe your senses every time you drive.
Safety and Security Beyond Comparison
The 2017 Lincoln MKZ Hybrid knows that you and your family need to be protected no matter what. That's why this vehicle is equipped with driver assistance features that warn you of dangerous situations. The Lane-Keeping System works in tandem with a forward-facing camera to monitor lane markings. This device will vibrate the steering wheel to alert you that the vehicle has drifted out of place.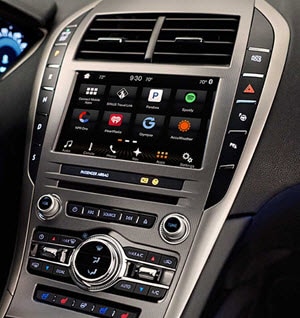 Pre-Collision Assist with Pedestrian Detection also helps you avoid potential accidents by warning you when it senses you're approaching another vehicle or object too quickly. Your car will sound an audible alert and flash visual warnings to remind you to apply the brakes. If the system detects that an accident is unavoidable, it can partially or fully engage the brakes for you.
Explore Your 2017 Lincoln MKZ Today!
With such a wide array of advanced tools available with this hybrid sedan, there's no doubt that you want to see one for yourself. To make that happen, schedule a test drive of the 2017 Lincoln MKZ Hybrid at Ray Price Stroud Lincoln. Drivers of Stroudsburg, Lehigh Valley, and Nazareth will be behind the wheel of this efficient and influential vehicle in no time.