The 2016 Lincoln Navigator and the Cadillac Escalade are two of the premier luxury third-row SUVs on the market. Our team at Ray Price Stroud Lincoln wrote this vehicle comparison to take a closer look at their towing and payload capacities, their gas tanks and fuel efficiency ratings, and their exterior designs.
If you're a driver in Stroudsburg, Lehigh Valley, or Nazareth, we hope you take the time to read this article. Let's find out how the 2016 Lincoln Navigator and the Cadillac Escalade stack up against one another.
Maximum Towing and Payload: Lincoln Navigator vs. Escalade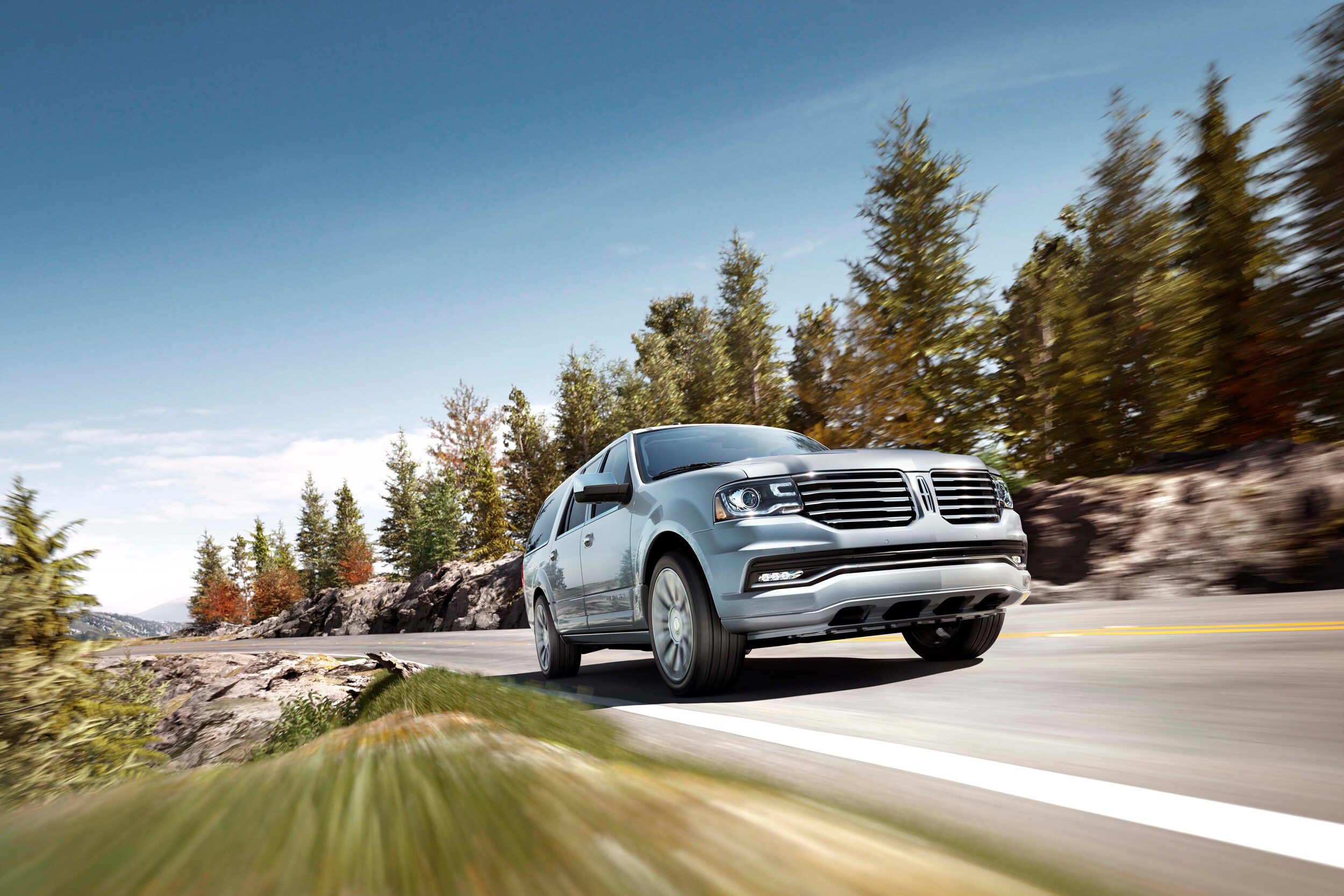 The 2016 Lincoln Navigator features some extremely impressive towing and hauling capabilities. When properly equipped, it has a maximum towing capacity of up to 9,000 pounds and a maximum payload of up to 1,560 pounds. In otherwords, underneath its plush appearance, the Lincoln Navigator is a powerful workhorse in disguise, one that's practically begging you to take advantage of its bulging muscles.
The 2016 Cadillac Escalade, on the other hand, isn't quite as strong. It can only tow up to 8,300 pounds, and it can only carry a payload of up to 1,520 pounds.
Fuel Tank and Efficiency
All that strength doesn't inhibit the remarkable efficiency of the 2016 Lincoln Navigator. The SUV gets up to 15 MPG in the city and 21 MPG the highway.* With its super-sized 28-gallon fuel tank, you can drive up to 420 city miles or 588 highway miles before you have to fill up again.
This liberal range means freedom for drivers of the 2016 Lincoln Navigator. After all, that's what driving an SUV is all about: the freedom to follow your adventure.
While the Cadillac Escalade also has a city fuel efficiency rating of 15 MPG, its highway rating is slightly inferior, at a mere 20 MPG.* Furthermore, its meager 26-gallon fuel tank confines you to a disappointing 390-mile range in the city and a discouraging 520-mile range on the highway.
2016 Lincoln Navigator vs. Cadillac Escalade: Design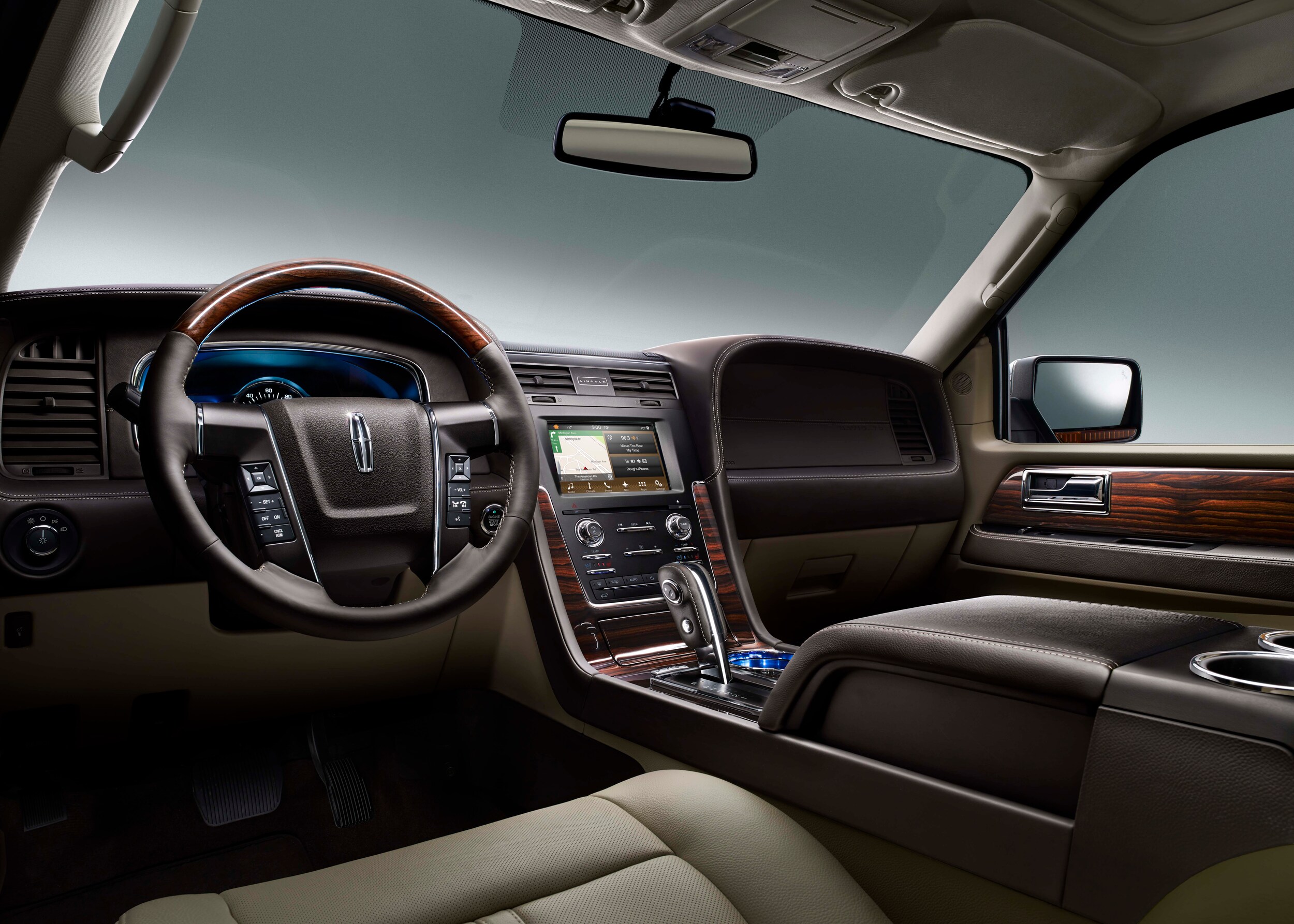 The 2016 Lincoln Navigator is an inspirational manifestation of opulence, on both the inside and outside. When beholding this masterpiece, your mind whispers magnum opus and lifestyle rather than car or vehicle.
The front end is subtly aggressive. It'll boldly announce your arrival, but without any overstatement. Whether you're pulling up to the campsite, the office, or the valet, you'll be the center of attention. The modern, stylish headlamps flank its uniquely dual-winged grill, which frames the unmistakable Lincoln logo. The rear features a distinctive LED light bar that extends across the entire width of the SUV, artistically connecting the tail lamps.
The 2017 Cadillac Escalade is a little more mundane. The front end comes off as bulky and awkward, rather than stately and confident. In terms of the rear, there's no cool horizontal light bar. Instead, the tail lights are separated by an insurmountable gulf of metal and paint. What's more is that they're vertically oriented, a design flaw that simply looks odd.
Test Drive a 2016 Lincoln Navigator Today
After a side-by-side comparison of the 2016 Lincoln Navigator versus the Cadillac Escalade, our final analysis is that the Lincoln Navigator is the superior SUV.
If you're a driver in Stroudsburg, the Lehigh Valley, or Nazareth, you can test drive a 2016 Lincoln Navigator now. Contact us at Ray Price Lincoln to schedule your test drive and get behind the wheel of this luxury third-row SUV today.
*EPA-estimated city/highway mpg. See fueleconomy.gov for fuel economy of other engine/transmission combinations. Actual mileage will vary.